Pay-Per-Click Advertising
Free Resource for our Affiliates
Promote quality products.
When you use any type of Pay-Per-Click Advertising it is imperative that you know for certain which keywords are actually making you money and which are not.

If youíre serious about using Pay-Per-Click advertising then Iíll help you by giving you a FREE E-book. Just click on the link below and save it to your computer.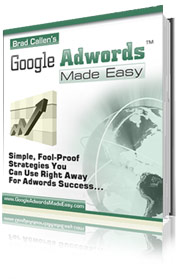 If youíve never done Pay-Per-Click advertising then please donít begin with first reading through this E-Book. When used in conjunction with your Keyword list found in our marketing kit, this is the sure fire way to generate profits in no time. I want you to be successful and you can avoid many mistakes by reading first, instead of just randomly trying different ads.
To your success,

Bob Grant, P.L.C. Licensed Professional Counselor and Author of "What Husbands Can't Resist"
Phone 1-404-579-4437
Email affiliatemanager@relationshipheadquarters.com